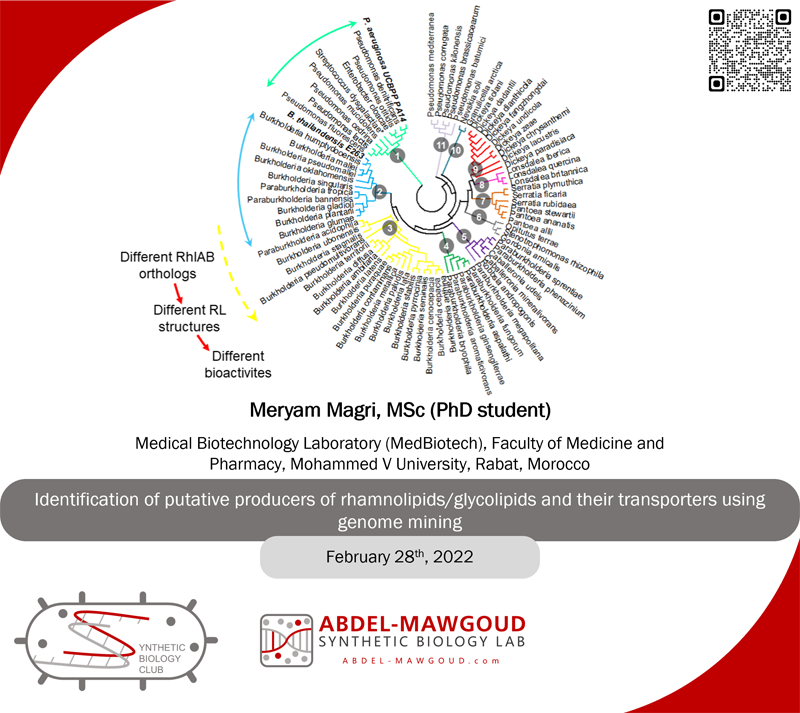 Reminder: Synthetic Biology Club Meeting TODAY: February 28, 2022
This is to remind you about Synthetic Biology Club (SB club) is today Monday at 12h00 (EST).
Title: "Identification of putative producers of rhamnolipids/glycolipids and their transporters using genome mining"
Presenter: Meryam Magri, MSc (PhD student)
Time: Monday, February 28, 2022 at 12h00 (EST).
Place: Online (via Zoom), link of which is provided by email after registration.
Click here to visit the page of the SB club to register if not done yet.